Membership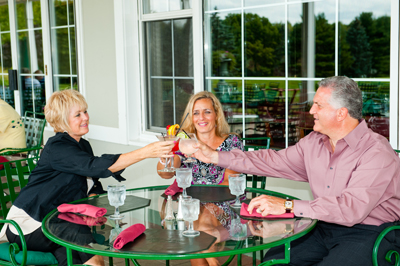 At Alpine Country Club, our members share a connection to one another through a unique Rhode Island heritage, rooted in the traditions of family, friends, food, and fun.

We put family first, and many of our members are descendants of our club's founding visionaries. Our multi-generational membership privileges allow an entire immediate family to have equal access and we believe that every member of the family should be able to find something fun to do at the Club.

The fellowship we enjoy exists in an environment of mutual respect, and we honor the history of our Club's traditions and Italian culture while remaining open-minded about creating a vibrant and sustainable future.

We believe in creative comfort food that makes memories, and share a love for fresh ingredients that come from our farms and the ocean.

The Alpine is our ultimate playground. We've created a Club that provides fun for every member of the family. Outdoors, we golf, exercise, and splash in the pool. Indoors, kids and grown-ups alike can have a blast with the state-of-the-art Sports Entertainment Center. Our fitness partner is just down the street and offers classes for all interests and levels, and our events and programming keep us as busy and engaged as we want to be.

For generations, members have been making The Alpine a family tradition. We care for our Club, and want our guests and new members to love it as much as we do. If you believe what we believe, we invite you to learn more about membership at The Alpine Country Club!


If you would like to learn more about the different membership categories, please click HERE.